Brit is living life in Iceland
I'm private
i have been doing some shoots for a very talented young lady... Saga
clicky clicky
here is the first shot she's sent through. i heart it.
xbx
you should all click on this link to go see the Wrong Eyed Jesus Magazine photo special.
not only to see that but also to read the first issue. DIGNITY.
this is a pdf/online magazine some rather wonderous chaps and i do. yes yes.
next issue out end of the month.
do it.
xbx
WREJ magazine online
oh lordy i just get way too busy to update these days.
so yes, i have applied for my residency in iceland because i would be stupid to leave
i miss
Fanny
muchly
lucky me has
Rys
popping for a visit in a few weeks
the Iceland Airwaves festival is on the horizon and mania will come forth...
Kiki-Ow may be nipping to New York to meet mr producer man to discuss albumness.
The Sugarcubes are reforming for an amazing gig in november which yours truly is very excited about.
so in the mean time whilst i am crazy busy... here is where you can find...
My alter-ego
Kiki-Ow's music and page
All the rantings about my ridiculous life
Living in Iceland
And one of the magazines I am editing and writing for
Wrong Eyed Jesus magazine
sjaumst for now.
xbx
heres some photos. i get very annoyed by the old profile photo on here so heres some snaps from the last few months to remind what i actually look like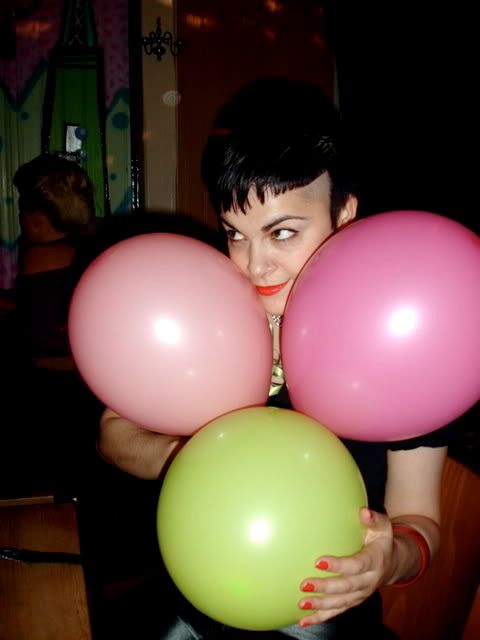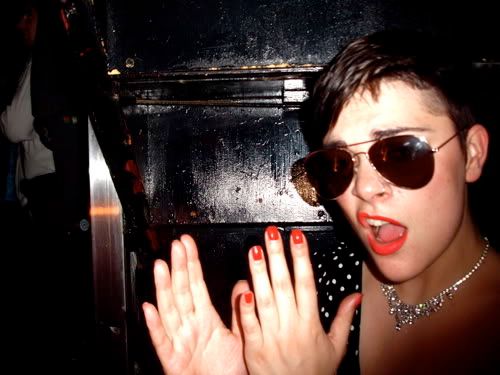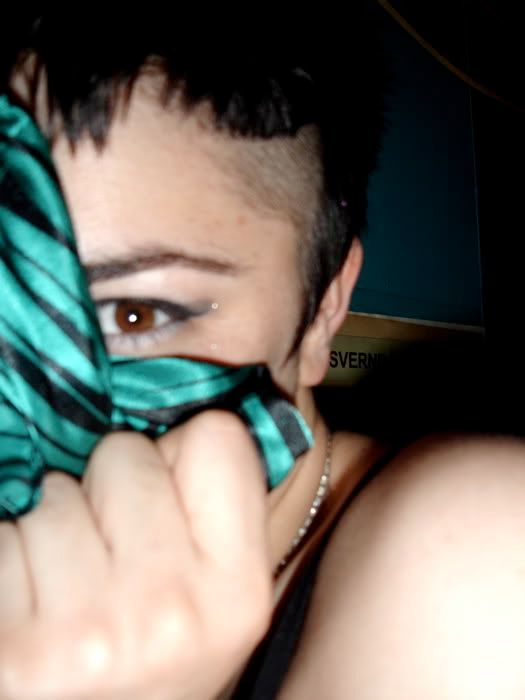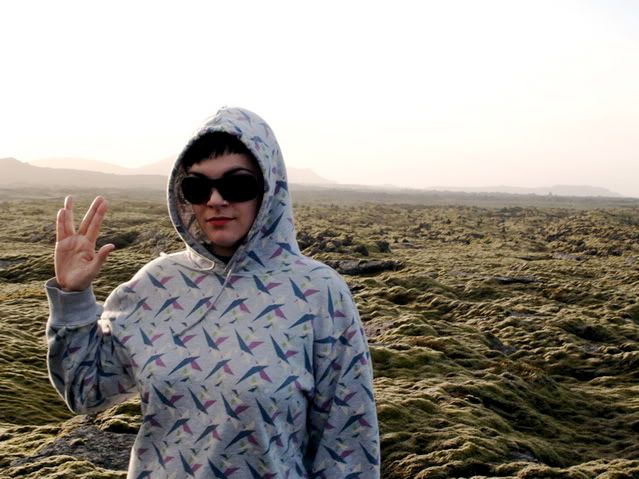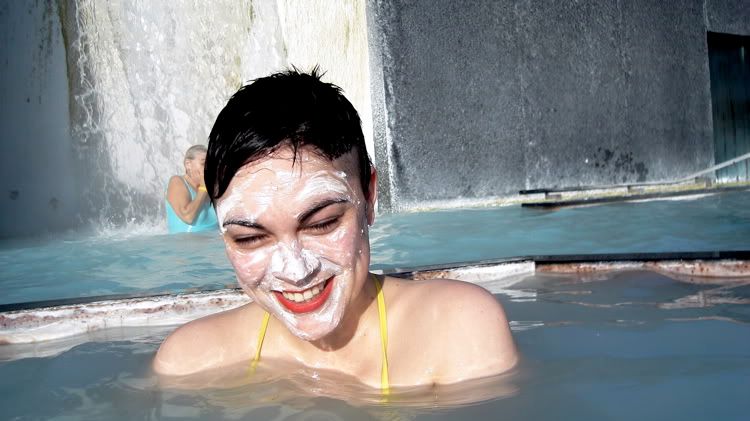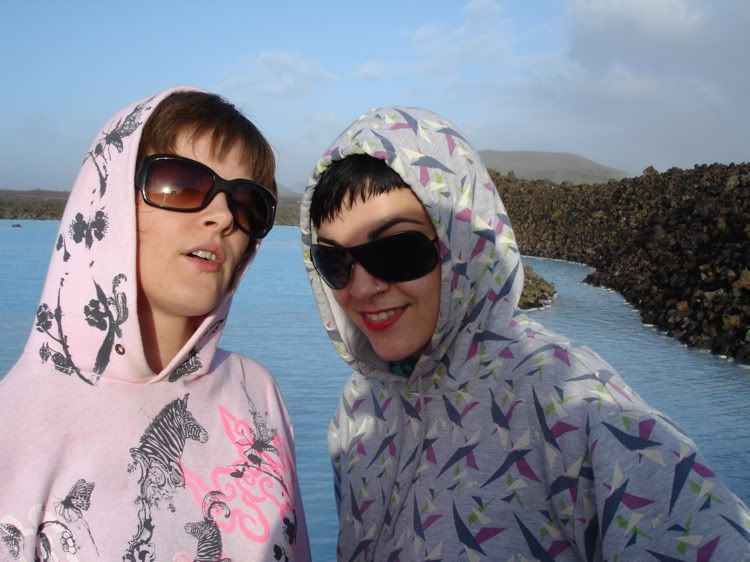 well if you have speakers or headphones you really should go and listen to the new WIP Kiki-Ow track...
Kiki-Ow
its not finished...but it is hot
xbx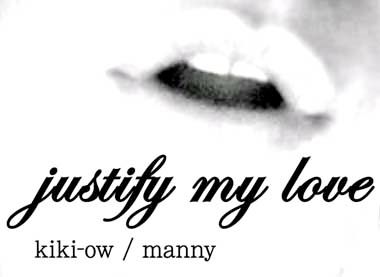 oh dear lord. things are even more amusing than usual. this saturday marks the return of my 90s dance clubnight here in reykjavik. i know i know, 90s dance *rolls eyes* BUT everyone tends to whine yet can't help dancing once they hear an old track which takes them down memory lane. i am now apparently The Face of 90s here. not something i set out to do especially as 80s has always been my thing.
but its fun. obscene amounts of fun. Coca Cola asked if they could sponsor me, I have wristbands for the VIPs and this is the first club night in icelandic history which has necessitated such but the queue to get in last time was so obscene people tried all manner of escapades to get past the bouncers.
Now its a case of 'your name's not down, you're not coming in' and yes, i am playing that one.
Today I was interviewed on the national radio station. It meant Curver and I got to transmit 2Unlimited accross teh country. Yesterday I spent an hour or so posing in a semi see thorugh white boiler suit with sequinned shoes and a dust mask as tomorrow I am taking up the whole cover of Sirkus newspaper. shalt also be in a couple of other national papers apprently.
to top it off i had a smiley face with a pirate patch shaved into the back of my head this afternoon. now i have to look like an utter tit until saturday when it makes more sense. although the posters dotted all over the city should make it clearer. see below for said poster. I'm DJ Kiki-Ow. thats right.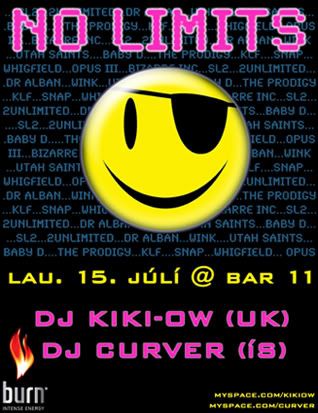 and these are from last time...i am looking forward to it. my my my. such fun.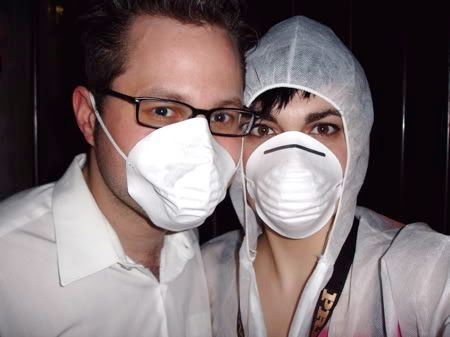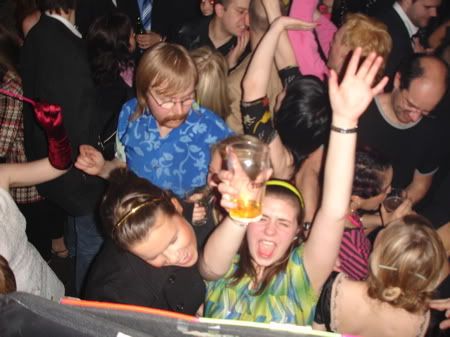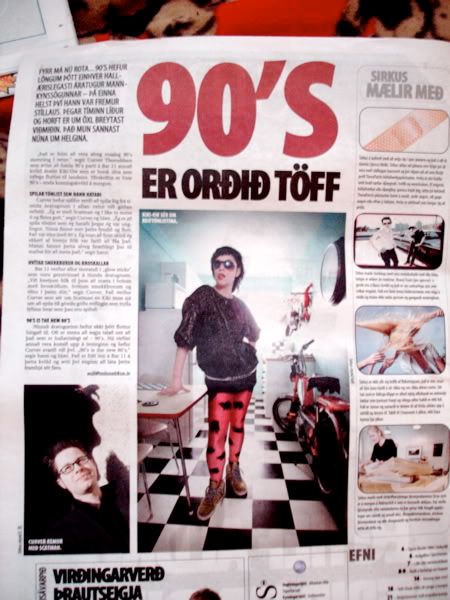 OK in update.... here is the newspaper.. cover AND centrefold no less. yesyes.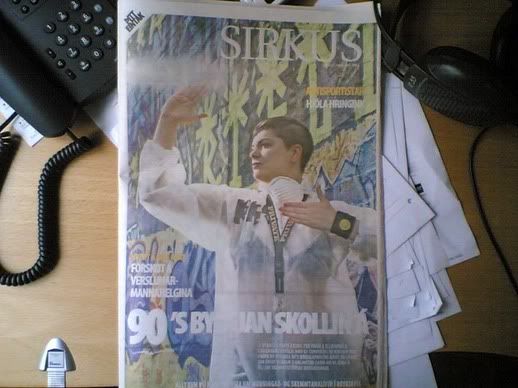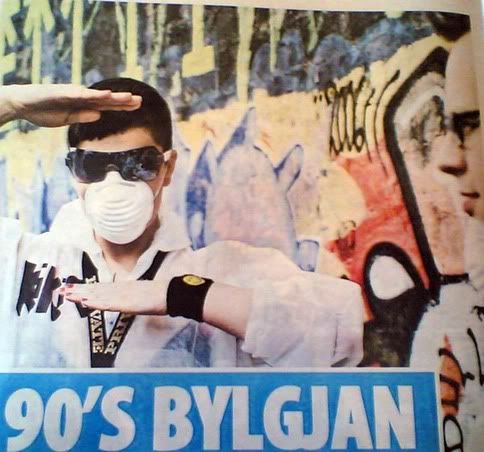 i have returneth from
Fanny
's wedding. It was amazing. lots of people including the lovely
Leola
,
Vicky
,
Rhys
and
Sky
were there enjoying the party..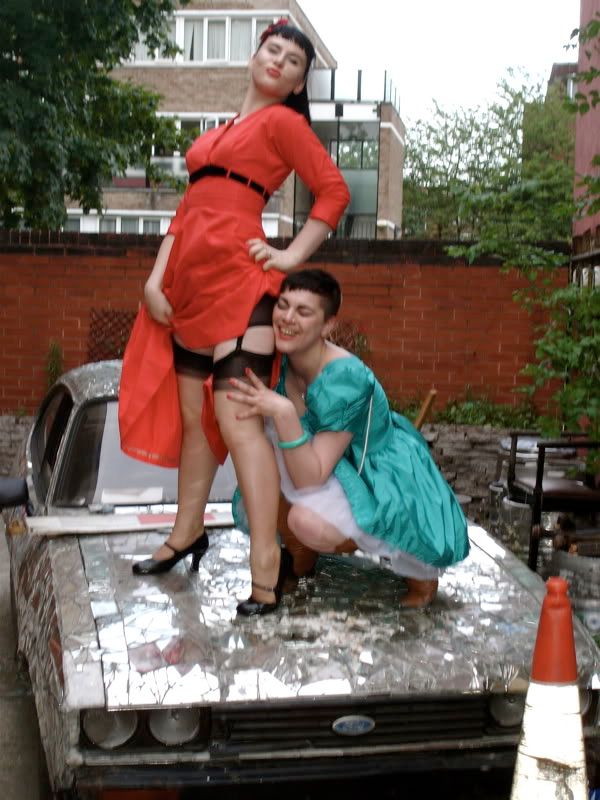 to see more about this go to:
Blogness
and to see all the photos of the wedding day and the hen night and such look at the last 2 album here:
Photos online
kisses!
xbx
oh same old same old, i have been abusy beeeeee. BUT i am nigh on bursting with excitement over
Fanny
's wedding which is in a matter of a week and a little bit. This means not only do i get to see her lovely self and be there for such, but i also get to see a whole heap of SG ladies getting tipsy and michevious.
stop gap news from this end:
i have another DJ night on the horizon which has started some sort of media beef with another dj here who has apparently 'stolen' the 90s night. except mine is better. and i didnt say anything about her stealing it, i merely love that i have followers. ahem. much fun. anyway the venue owner wants to make this upcoming night even bigger than the last which will be a tad hard to top, but the media whirlwind will help.
i am trying to figure out whether to have a smiley acid face shaved into my head for comedy factor or whether i should just have RAVE as i did when i was 14 and doing this the first time round...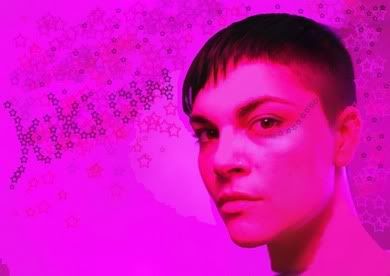 kiki-ow is having quite a bit of fun as my latest track caught the attention of a guy who has remixed Sigur Ros, Mum and stuff here in Iceland and is living in new york now and has remixed Madonna herself and Beck. So i am quite merrily handing over the track for him to play with as he likes.
i have had a crazy number of requests of collaborations and am going to be doing a few of them. One of which is industrial goth which i the old 15yr old goth in me is very excited about.
apart from that I am revelling in my job as Online Community Queen and am still somewhat in shock that I am paid to do what i do, and even more in shock that that is my offical job title. insanity.
I am also trying to find my own flat here and am going to look at one this week which sounds too good to be true and is within 100metres of my work, favourite club, favourite brunch venue, favourite comic book shop and if it is good i have been asked to take on a couple of house cats a friend cant care for for some time.
ffffffffuck i miss having a cat. pleeeeease let this sort itself!
mieow
xbx
BRITS ARMY. now recruiting....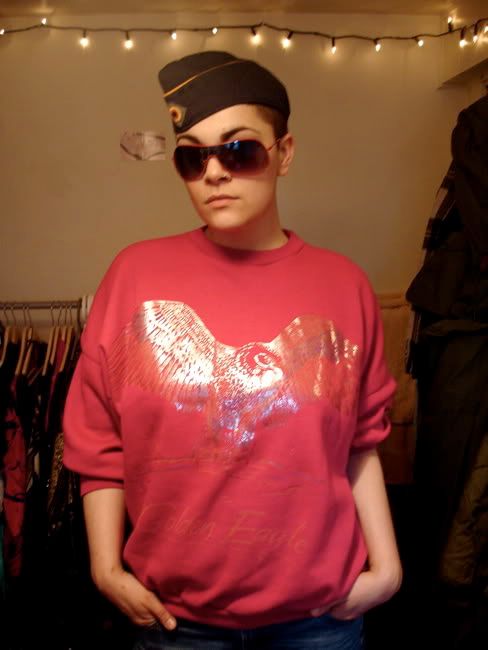 fuck hairdryers. cant be bothered anymore.
voila.
any thoughts?
xbx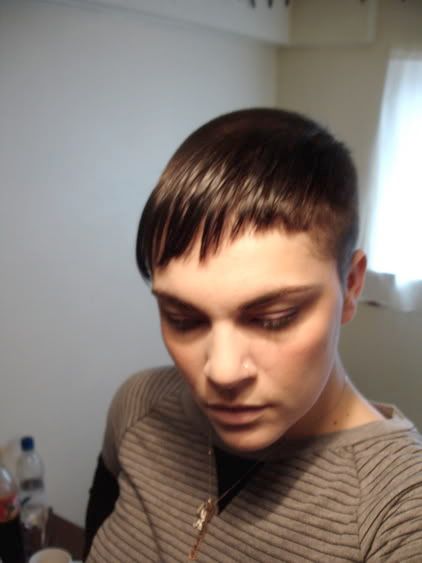 this is where i will be running around with a cameraman all weekend interviewing bands and making a general nusiance of myself....
and then next weekend i will be playing at this festival in the great outdoors
and then at some point in between i have been asked to play at the opening party of a new sex shop in downtown reykjavik
how utterly apt
dont forget in my abscene you can go here:
Kiki-Ow´s music profile
and here:
Gossip on my Icelandic life
xx