Brit is living life in Iceland
I'm private
The latest of my Weird Girls Project is almost live....here's the behind the scenes...
Episode 8: Kaleidoscope
Concept: Kitty Von-Sometime
June 2009: Kaleidoscope
Director: Kitty Von-Sometime
1st Assistant Director and Editor: Atli Viðar Þorsteinsson
Assistant Producer: Diljá Ámundadóttir
Director of Photography: Hrafn Garðason
Lighting: Siggi Bahama and Geir
Post Production: Greg Kruk and Sölvi Hrafn Ingimundarson
Head Runner: Fríða Einarsdóttir
Assistant Runners: Daníel Kári and Svana Gunnarsdóttir
Hair and Make up: Svanhvít Arnadóttir and Karen Wallington
Make up: Flóra Buenano, Berglind Rögnvaldsdóttir and Helga Sjöfn Kjartansdóttir
Official Photographer: Leó Stefánsson
Official Behind the Scenes Photographer: Sara Johanna
Theme song:Eyes of a cloud catcher by Agent Fresco
Costumes: Kitty Von-Sometime and Judy Wu
This was the largest production yet with 27 girls in the cast. The award winning band Agent Fresco approached Kitty and asked her to produce an official music video for their song Eyes of a Cloud Catcher within the Project's set boundaries of one day filming with the girls being totally unaware of the concept, costumes and location until the day.
The concept Kaleidoscope involved using the girls bodies to produce mirrored layouts and symmetrical graphics with choreographed moves directed for the first time only moments before each shot. It was the first episode to be filmed in a studio.
I just launched the latest Episode of the Weird Girls Project. I am also very smug at myself for staying awake and dancing in spandex at the screening party as I am now 4 months pregnant.
Here is a shot from the Offical set. You can see more on our facebook
HERE
- come add our page!
Even in the crazy times here in Iceland the national current affairs show Kastljós did a piece on
The Weird Girls Project
The latest
Weird Girls Project
video is up. I am very happy. I recommend going to the link to watch it in high res on facebook, but its here in lower youtube if you can't be bothered.
joy joy.
HALLOWEEN AFTERMATH... gothtasm
READ
HERE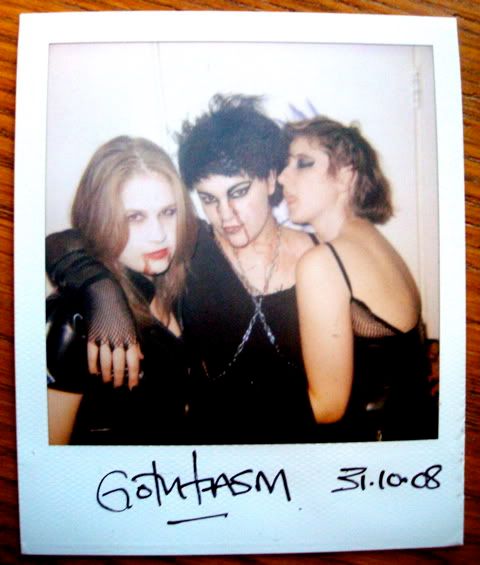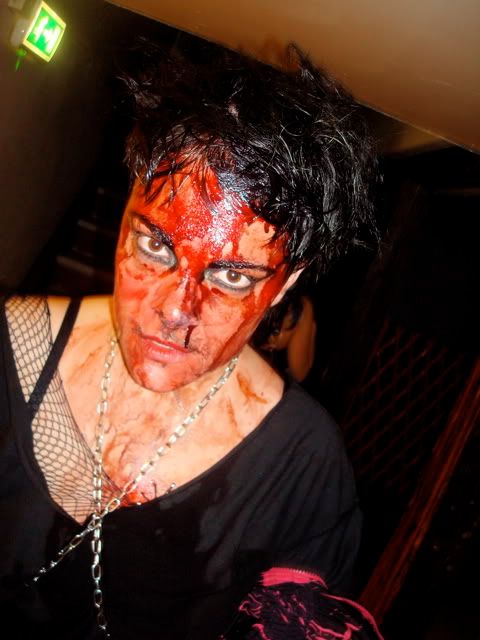 What does one do in the middle of epic economic crisis?
get a new haircut that's what.
x
Following this post
from August
I am proud to present the latest Weird Girls Project gallery - Episode 6: Winter Mermaids...
Sometimes I am too genius. This is one of those moments. Wait until the video is ready...
You can see more and add us in these places:
THE WEIRD GIRLS PROJECT facebook
THE WEIRD GIRLS PROJECT myspace
The galleries on FLICKR
My blog
SEPTEMBER 2010
1
2
3
4
5
6
7
8
9
10
11
12
13
14
15
16
17
18
19
20
21
22
23
24
25
26
27
28
29
30
AUGUST 2010
1
2
3
4
5
6
7
8
9
10
11
12
13
14
15
16
17
18
19
20
21
22
23
24
25
26
27
28
29
30
31
JULY 2010
1
2
3
4
5
6
7
8
9
10
11
12
13
14
15
16
17
18
19
20
21
22
23
24
25
26
27
28
29
30
31
JUNE 2010
1
2
3
4
5
6
7
8
9
10
11
12
13
14
16
17
18
19
20
21
22
23
24
25
26
27
28
29
30