Bonnie would like to live in the aquarium. but not near the sharks.
I'm private
Oh dear, suddenly it's April.
Where did the beginning of the year go?
I've been doing that 30 Day Song Challenge thing on facebook. I thought I'd post the songs here too, now that I've finished it.
I enjoy discovering other people's musical tastes, I think it says quite a lot about a person. Everyone understands how it works yeah? Each day, for 30 days, a question (I can't think of a better way of saying it right now) is dictated to you. And then you have to post the song which feels most appropriate.
We'll begin at the beginning.
I'm gonna spoiler this, cuz under here'll be 30 videos..


And I've been squinting in the sunshine, and getting frickers.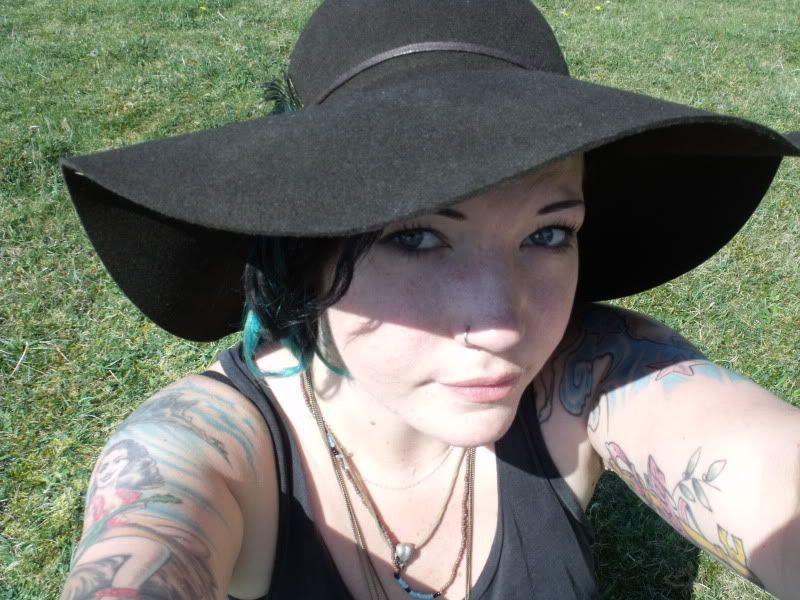 That is all.
x
Last night we went to see Hatebreed, who of course were..brutal? That sounds fitting.

I've also been listening to lots of Reuben. Which you should too. Reuben + Frank Turner = Deadly Lethal Ninja Assassin.


Awesome huh?

There's been fishy carnage in our tropical fish tank.. Nugget (a Golden Gourami) ate Captain Blackadder (who I think was a Molly). Danzig (Red Siamese Fighter) hasn't been involved. Which is great cuz I think I'd die if anything happened to him.

The End.
Seeing Black Rebel Motorcycle Club tonight. They're braving the snow to come to us - God bless rock & roll.
It's snowing like crazy here, 4 inches overnight and I'm like bambi on ice.
It's
Anarchie
's birthday today so we'e going out for dinner tonight and what else...
Oh, I got some pet fishes. They're awesome. Fishies are the only pet I've ever wanted, and they rule.
I have a red siamese fighting fish called Danzig, a golden gourami called Nugget, some little nippy black thing called Captain Blackadder, 2 lovely bright red crabs called Nip & PInch and 2 sucky fish (not sure what their official name is) called Dave and Donald. Those weren't my names. Damn children.
Pictures of..y'know, things, soon.
xx
Seeing The 80's Matchbox B-Line Disaster tonight.


Woooo!!!


As far as updates go, this kinda sucks huh..
x
More wedding photos than you ever knew you wanted to see? Ok then!
'59 Coup de Ville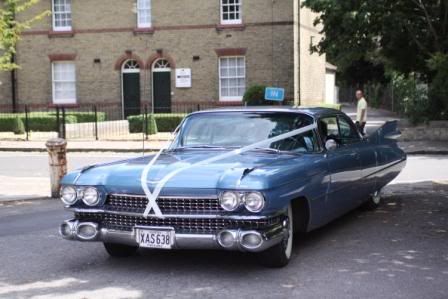 Me and my laydeez
Straight after the I Do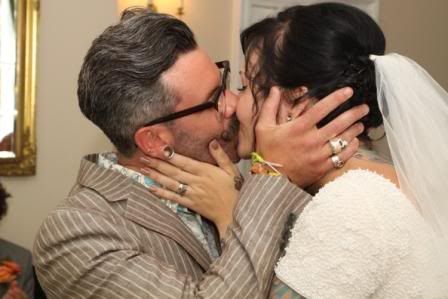 Us with my beautiful little niece Lottie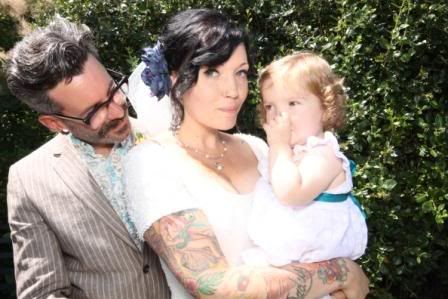 Tickets to the gun show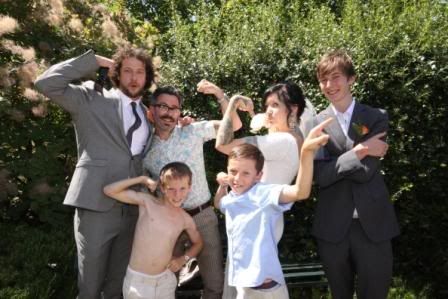 Me and my husband (eep!)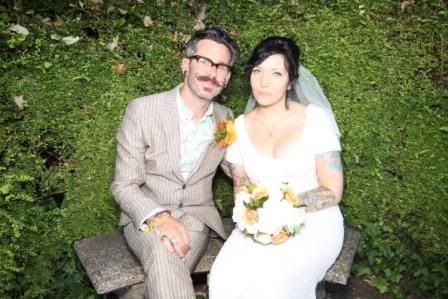 Inside the car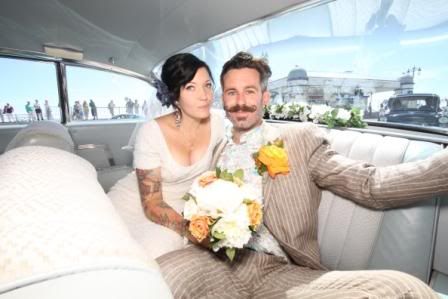 Vrooomm
That's me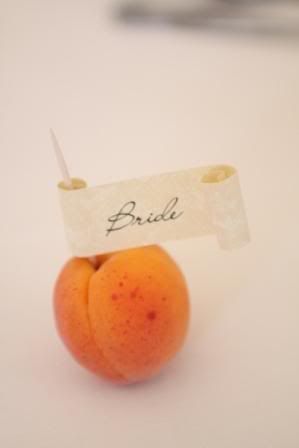 Doing some k-i-s-s-i-n-g on the end of the pier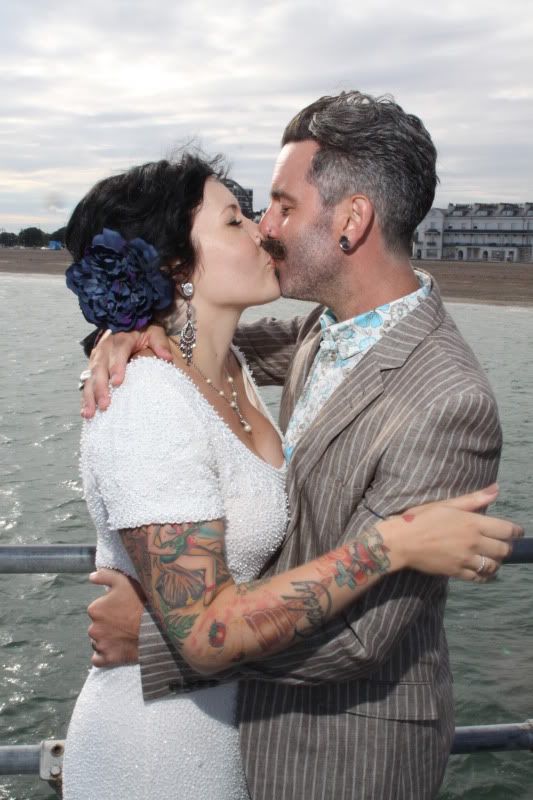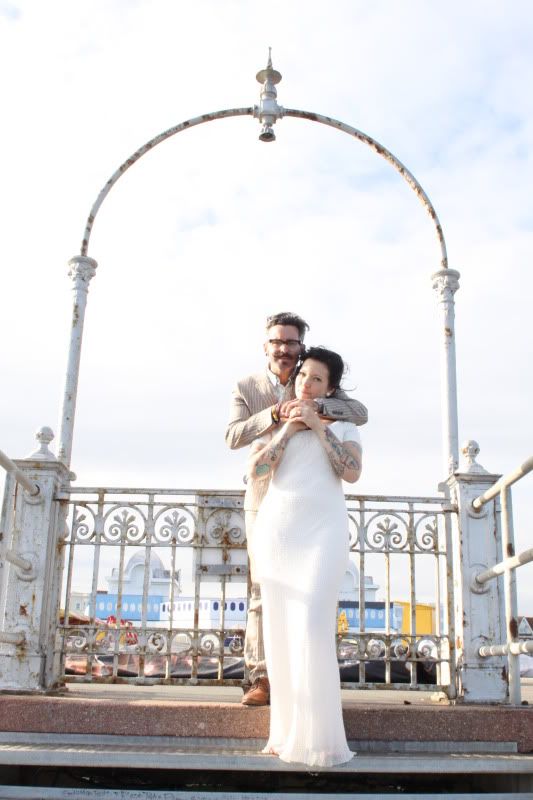 My actual wedding car, honest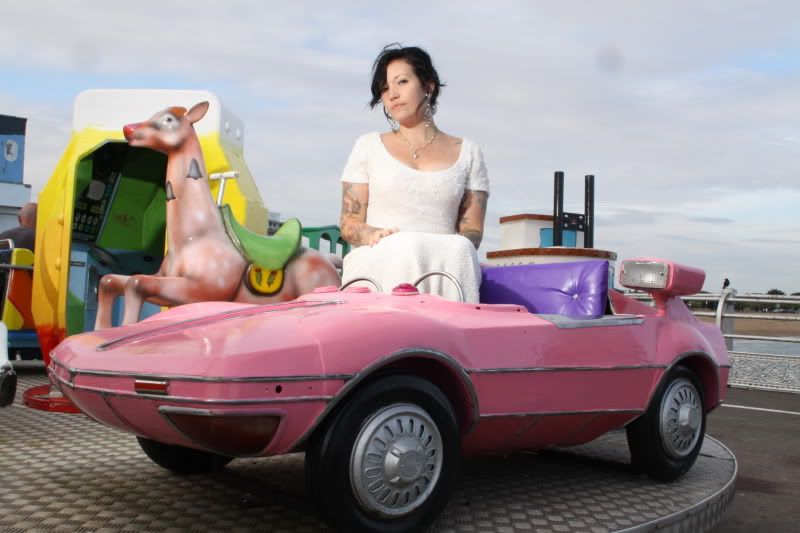 The reason I married him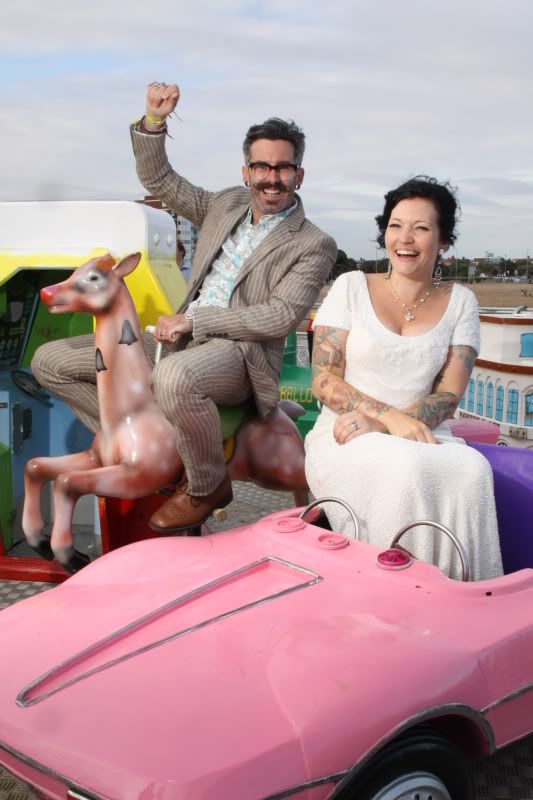 xx
I had an amazing few days in Brighton; Days spent laying in hotel rooms, overindulging, visiting the Sealife Centre and seeing fishies and sharks and squealing with excitement. Jody won me a soft toy on one of those claw machines on the pier. No one wins those! I pretty much knew right then that I'd done the right thing marrying him
Still don't have the professional photos back from the wedding yet, but friends have posted a few more. I look kinda goofy but in some of them, the sheer joy is so apparent.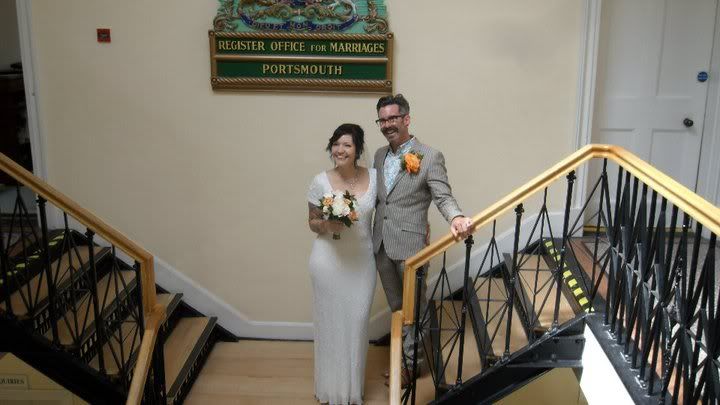 This is my boss in the midst of some sort of impromptu sexytime dance. Which I was clearly appreciating..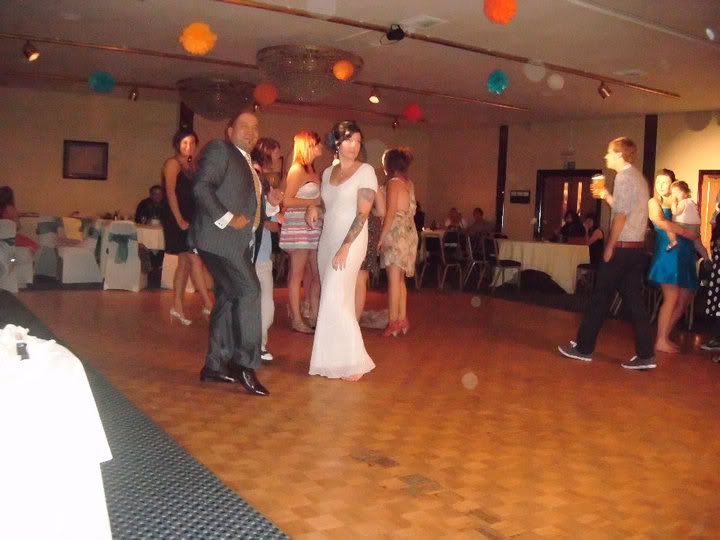 A grainy newspaper-esque cake cutting shot. Mmmmm cake..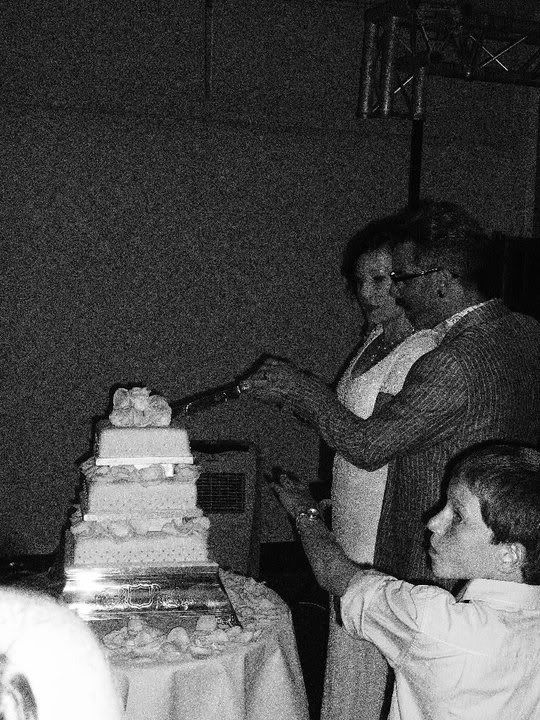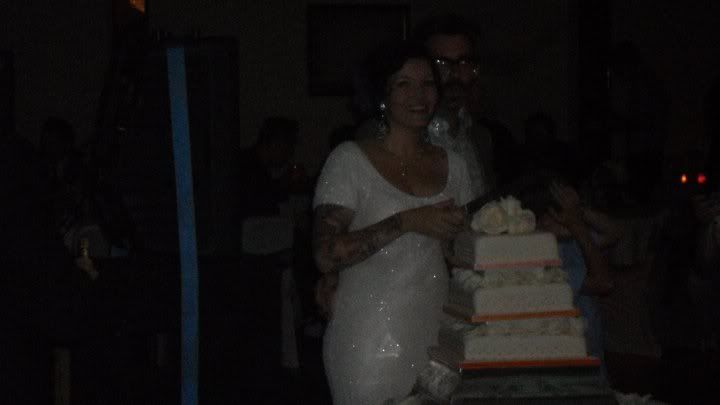 The beautiful '59 Cadillac Coup de Ville we used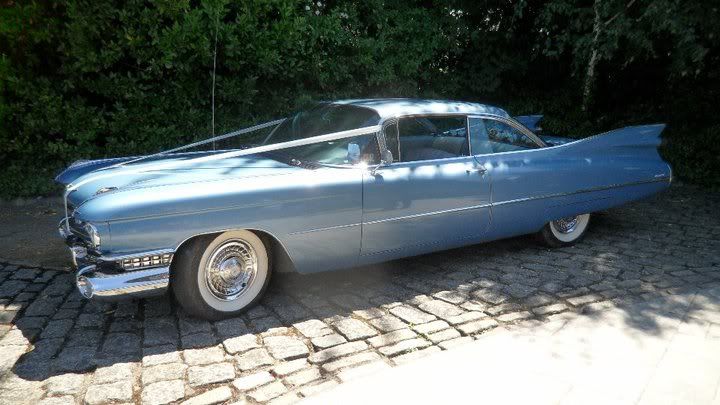 and one more for me than you, because my husband looks so handsome here..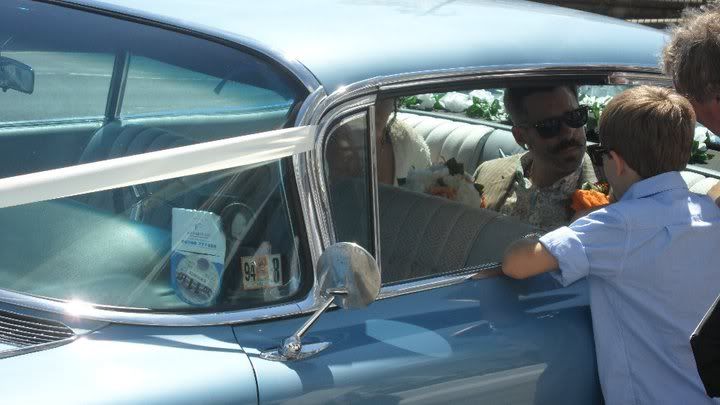 xx
Yesterday, I got married.
I have a new name, lovely gifts, family I didn't realise cared
that
much, friends I surely don't deserve, and a husband I'm crazy about.
I'm a very lucky girl.
Lo-lee-ta I love you.
More pictures when I have them..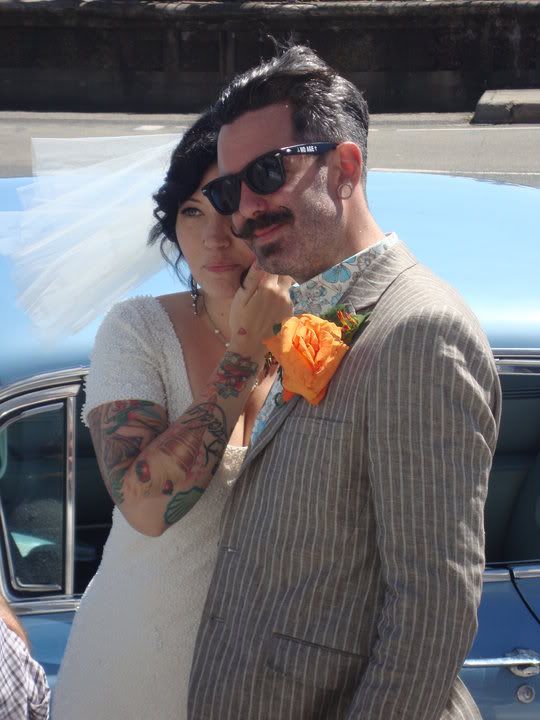 Bobbie Gentry and Beth Orton. I'm not listening to anything else this week.
Must dash, hula hooping with the secret hula queen
Anarchie
beckons.
xoxo
MAY 2011
1
2
3
4
5
6
7
8
9
10
11
12
13
14
15
16
17
18
19
20
21
22
23
24
25
26
27
28
29
30
31
APRIL 2011
1
2
3
4
5
6
7
8
9
10
11
12
13
14
15
16
17
18
19
20
21
22
23
24
25
26
27
29
30
MARCH 2011
1
2
3
4
5
6
7
8
9
10
11
12
13
14
15
16
17
18
19
20
21
22
23
24
25
26
27
28
29
30
31
FEBRUARY 2011
1
2
3
4
5
6
7
8
9
10
11
12
13
14
15
16
17
18
19
20
21
22
23
24
25
26
27
28