Ash Good .. bad ... I'm the guy with the gun
I'm private
I love the smell of napalm in the morning!!
I am not going to sit on my ass as the events that affect me unfold to determine the course of my life. I'm going to take a stand. I'm going to defend it. Right or wrong, I'm going to defend it.
Tell me some of your favorite movie quotes, I'm really in the mood for some memorable quotes today.
The freezing cold is upon us here in Chicago and of course it never fails to remind us how close we are to Xmas, the most contradicting and maniacal holiday of all time. Don't u all just LOVE gettin together with your family every year so that you can grab your plastic smiles out of storage and put them to good use? I love it! Family get-togethers are NEVER awkward!
So tell me ... what do YOU want for Xmas? Telling me will in no way, shape, or form get u what u want which makes the question pretty much pointless to answer but go ahead, tell me! Pretend I'm santa, but obviously a much nastier, female version.
Speaking of gifts and all that jazz .. I want to say that there were some people that purchased my son some gifts off my wishlist for his bday, but they forgot to leave their name anywhere on the form!! This has happened many times in the past, I'm sure there are people out there that assume I am the most unappreciative person alive because I never thanked them for the gifts they sent. Amazon allows you to fill out a message when you place your order, PLEASE fill it out and tell me who you are so that I may properly thank you.
Every year there are toy drives and fund raising events to help low income families create a better Xmas for their kids. I think these things are super fantastic ... BUT! I happen to fall into the "low income" family category and have never been able to benefit from these programs. If you want to help a really awesome kid have a great Xmas this year, please take a look at my sons
WISHLIST
. Everything on it is for my son, always has been and always will be ... and most of the items are DIRT cheap! Most of the stuff u can buy used anyway. My son loves video games, electronics, collectibles, and rock music. The #1 item on his list this year is the system of a down hooded sweatshirt. For some reason he also wants the SOAD fingerless gloves, too ... but the REAL question is: aren't fingerless gloves kind of pointless??!
For those of u who care (and for those of u who don't!) my rattery is up and going and my first female, Vera Wang, is due to have a litter on the 22nd of this month.
I named the rattery Kunst Von Rattens, which means "art of rats" in german. I figured rat breeders are practicing the "art" of rats, in a sense, plus I am artistic .. so the name fits! It is OFFICIAL! I am in DESPERATE need of someone who knows how to build a website so that I can have a place to direct my adopters for information and photos of my darling ratties
Finish this sentence: I remember a time when ...
Do you ever get the feeling that everything in America is completely fucked up?
Yeah I am well aware that the above statement is from a different Combichrist song, but this movie (The Gene Generation) was the movie that actually made me a Combichrist fan. I have always been more of an old school industrial fan, but Bai Ling in a rivet movie can make me love pretty much anything.
I've been fighting with myself over the whole "being alternative" at my age and it just seems to be a non-stop battle that there is no right answer to. It's one thing to never be taken seriously when you're an industrial freak at age 18 but it's a totally different fucking thing to be pushing 30 and still be treated like I'm a teenager because apparently "good, upstanding Samaritans" just don't look like me. Good mothers don't look like ME. People u trust your kids with don't look like me. No child of mine could possibly come from a good solid home with structure and sound ethics.
I've dealt with this since I was 13. But the older u get, the harder it gets, the less patience you have, and the more fuct up you appear when you don't conform by a certain age. I've struggled with the most difficult decision I've ever had to make: Do I stay true to myself no matter WHAT the consequences may be because it's the right thing to do? Or do I sacrifice who I am because it would make things easier for my child?
I even went as far as to STOP listening to my music because listening to it would bring out the industrial in me and make it too hard to resist the lifestyle. But ... music is my life, and I couldnt stay away. Now I've finally started listening to my music again and I feel "right" again. I miss myself. I can't explain it.
This is not what I wanted to write today, I had a million other things going on that I wanted to bring up, but nothing touches me the way my music does. It makes me feel like I'm not alone. Fuck, I hate being so "serious". I wish I was care free and happy go lucky. Everything is a fucking LIE.
Maybe I just AM fuct up. Maybe that does mean that my child is doomed to fuckedupedness. Hell, why not stop at my child, maybe my whole life is doomed to fuckedupedness. Fuck it. /end rant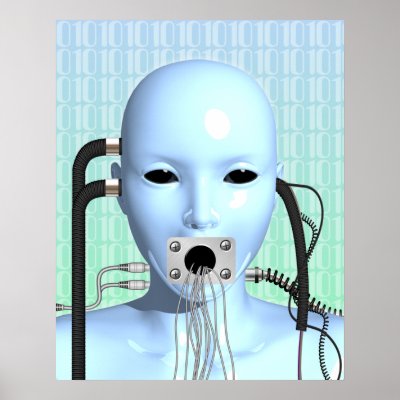 This is totally lame, my phone & internet are both shut off until I can conjure up the money to pay it. I didn't think it would be turned off for more than a week but now it's been well over a month and I feel so estranged from everyone and everything. I really miss being able to look for work online, research any topic I feel like at the moment, keep in touch with the ppl I care abt, download various things for entertainment, etc. I really didn't think I'd miss sg as much as I do, but I really wish I could use the internet long enough to visit some of my favorite ppls journals and say hello.
Has anyone played the new Splinter Cell Conviction? I'm really interested in what that game will be like, seeing as it's supposedly so much different from the other Splinter Cells (that concerns me!)
For mothers day I sat in my pjs all day long and played video games from the time I woke up, to the time I went to bed. All my food was cooked and brought to me right in front of the tv, hahah! Lazy ass me.
q's
~Tell me three things abt yourself that I probably dont know
~What would u do if a friend of yours was changing for the worst and it became almost unbearable to remain friends with them, yet you still felt like their was still a lot of "good" in this person and thought there was possibly a chance they could go back to the way they used to be?
~When are "tips" necessary? For instance, what type of people do u typically tip? (I mean besides the obvious bell boys, cab drivers, tattoo artists, waitresses & bartenders) The reason I bring this up is because there are obviously a LOT more ppl out there that work for tips that do not receive them and I would have never guessed it was expected to "tip" these people, like the guys at the car wash that wave you through the car wash machine! I had no idea those guys worked for tips, lol!
It's been what seems like forever since I've had the internet at my house. It really hits you harder than you think it will, on so many levels. For one, it's the main source I use to find work/jobs/clients, it's a HUGE source of information that I rely heavily on, and it's the only way I have to keep in touch with the ppl in my life that I love the most. I apologize to those of you I havent gotten the chance to respond to lately but the time I do have online is extremely limited these days, and I have to prioritize.
I guess this is my way of saying: I'm working really hard at getting my phone and internet turned back on, but it's damn near impossible to find a job when ppl can't call u for interviews. I hope to be back up and running by the end of the month at least. I can't imagine I will keep my sanity any longer than that!
There is ONE possible solution I can come up with, and that is ... to sell my car. The problem with that is not that I don't want to take public transportation, but that there simply IS no transportation to my school since it's so far away. Soooo .. in order to pay my current bills I'd have to give up finishing school. I just .. don't know if I can bring myself to do that. I've wanted nothing more than to start my career after waiting soooo long, doing shit jobs here and there just to keep a roof over our heads. And this last few yrs has been particularly hard on us since I've been unemployed the majority of the time. I put my faith in the wrong people and have made bad decisions.
Theres so much I want to say right now, so many things I'm angry abt ... but I'm not going to get into that right now. I wish I knew some better techniques for dealing with stress that consumes every fiber of your being.
No questions today folks, since I'm just not feeling too hot. In place of those, here are some horoscopes for your reading pleasure
I miss u guys, take care and I'll be back soon <3
* Aries Clear and direct communication is key to a successful marriage. Try ending all of your domestic exchanges with "Roger that, good buddy."
* Taurus Though you've been told that dressing up once in a while wouldn't kill you, the coroner's report this week will contain evidence to the contrary.
* Gemini Lately it seems all your imaginary friends just want to sit around all day and watch television.
* Cancer Remember to take things one day at a time this week, even if you have the ability to exist outside of time.
* Leo You'll finally open up about your innermost hopes and dreams this week, though the whole thing will be pretty hard to hear with everyone laughing so damn hard.
* Virgo Though you are covered with pink fur, have a soft red rubber nose, and utter four simple phrases, you are by no means suitable for children.
* Libra You'll confront your problems head-on this Thursday, which is rather unfortunate, as your problems involve a mountain goat.
* Scorpio Try to break your habit of turning to anonymous sources for general advice on your problems.
* Sagittarius You'll finally get into shape this week, though which one exactly, isn't clear yet.
* Capricorn Everyone enjoys a good party, but try to control your childlike glee now that you're finally 10 years old.
* Aquarius Your plans for the weekend seem simple enough, but they present a challenge when you realize you have no idea how to "get some girls."
* Pisces No offense, but when Aquarius got into this business, dealing with empty and meaningless futures like yours sure as hell wasn't what it had in mind.
Life is one big guerrilla warfare circle jerk.
If that line made any sense to you at all then you definitely belong here on my page. If not .. well ..
Apparently the first entry in the urban dictionary for the name "Ash" is:
"That gay ass prick from pokemon."
Not so amusing. However! Some of the more suitable and interesting ones I found were ...
~Hero of the Evil Dead Series.
~After Sex Hair ("Dude, did you just get done fucking someone, cause you have major ASH")
~To ash is to delete and completely restart an assignment/task in the hopes of improving on the previous body of work. "Last night I did an ash on my English essay"
~An erection felt when holding someone from behind
~To be gay. To have sexual relations with someone of the same sex
~A word to describe anything disgusting, smelly, or annoying
and my personal favorite ..
~Wonderful in all aspects, Beautiful, Totally Awesome!
***Pet peeve of the day***
Now, I don't mean to offend anyone here if this pertains to you, so I apologize in advance to those of you who might be one of "these" types of people. But I am personally annoyed by people that leave a smiley as a comment in response to someones journal or comment. It's almost as if they are saying "I don't really want to expend the necessary amount of brain power required to respond to this".
Q's
~How long do you think it takes to *really* fall in love with another person? Do you believe it possible to fall in love, get married, move in, and start planning to have children with someone you just met only a month or two ago?
~If someone made an insult or upsetting comment abt you on a public forum, would you consider it to be "stopping to their level" to do the same thing back at them? Or do you think it's necessary to "defend" yourself?
~How would you have your own kids deal with peer pressure? For example, is there a way of saying "no" to peer pressuring friends without looking "un-cool"?
I had to say goodbye to a dear friend of mine last week. RIP Zeikha, you will be missed.
Baby Zeikha ...
Grown Zeikha ...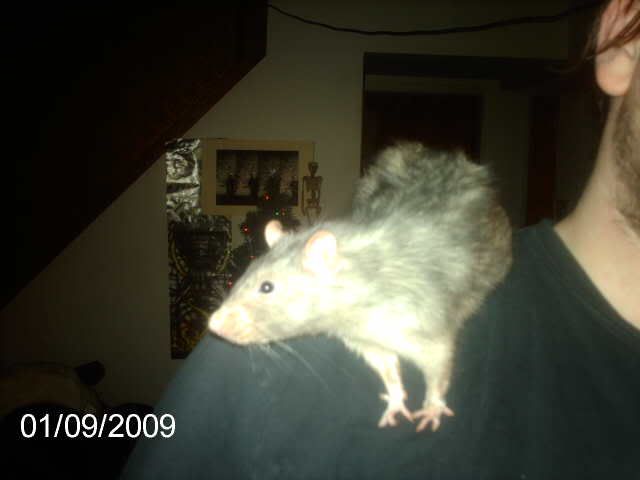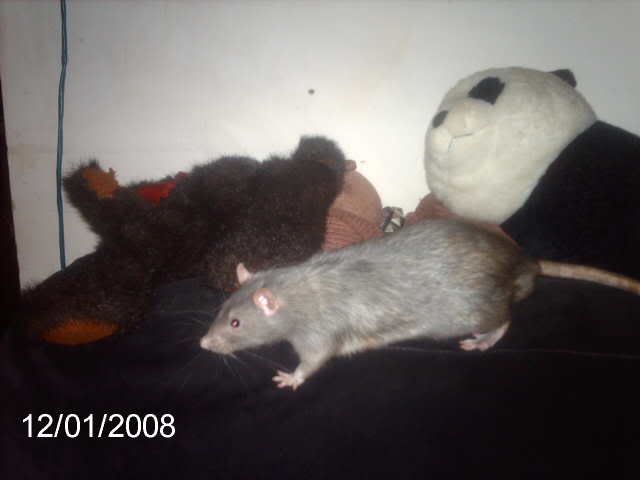 And I thought things couldn't get any worse ...
I DO NOT OWN THIS GAME! How is this possible??! The gods are CRUEL!! *shakes fist*
Ten things that should be a winter Olympic event:
1~Falling down stairs (so far I am the leading Chicago stair faller this yr)
2~Snowball fights to the death
3~SHENANIGANS
4~Nude modeling
5~Fire breathing acts
6~SHENANIGANS on ice
7~Loafing
8~Penguin gliding
9~Icicle sword duels
10~Driving your car around with shitty brakes
Bzzzt. <(III)o<
Hey now, where did everyone go?
Q's
~If there was one person u could find in this world that u lost touch with, who would it be? Would they be happy to see u?
~Name me your own personal winter olympic event.
~Tell me how u ended up here on my journal. Where are u off to next?
~What's the number one thing you wish would happen to you today?
Gah, I just HAD to get rid of that shitty journal entry. I was in a bad place when I wrote that and I HATE HATE HATE sounding like a whiner. If anything, I like to poke a little fun at my sorry ass situations and get a good laugh out of it with ya'll. So ... ONWARD!
Check THIS shit out ... my sister just had a baby, out of NOWHERE! At first I thought it was some sort of joke on facebook, but when reading the comments and then finally seeing a pic of her in a hospital bed holding a newborn I knew this was no joke! 9 months had passed and not a SINGLE solitary soul in my family mentioned this to me! And yeah, I dont talk to a LOT of ppl in my fam, but I can recall talking to at *least* 6-7 people in the fam during the last 9 months that knew abt this and didnt think it was important enough to tell me! I guess I now know where I stand with my fam as far as importance and involvement! Wooohooo!!
So I wrote my sis just to thank her for not letting me be the LAST person to know abt this, and she says "oh I guess I'll have to send a hit man out for dad for not telling you". Uhm, ok? What abt sending a hitman out for .. uhm .. YOURSELF??
The rest of my week will be spent trying to clean up the ridiculous mess that last week caused me and trying to figure out plans to move forward and put an END to all the bullshit.
q's
~I have serious issues when ppl ask for my words of wisdom and then totally ignore every word I say, and then by doing so .. the shit blows up in their face and I'm the one who has to pick up the pieces of my friend off the floor because she refused to listen. Has this happened to you and what was the situation?
~What would you do if someone VERY close to you (family or friend, whatever .. but someone u see OFTEN and care abt a LOT) HAD EXTREMELY BAD PARENTING SKILLS AND WAS BLATANTLY RUINING HER CHILDS LIFE, and no matter what you said or did nothing ever changed and this child turned into the most disgustingly rude and intolerable child in the entire galaxy?
~If you were a parent (or ARE a parent) would u want 2 know if something u were doing was harmful or dangerous to your child in some way (whether it be physically or mentally) even if it would hurt you to hear it? Or do you believe that when it comes to parenting everyone should stick their noses out of other ppls business?
Sorry so long, but since I dont get to update as much as I'd like .. I usually have to do really long updates.
I will be a bit busy this week but will get back to replying to your wonderful and much appreciated messages soon enough. <3 xoxoxoxo
MAY 2013
1
2
3
4
5
6
7
8
9
10
11
12
13
14
15
16
17
18
19
20
21
22
23
24
25
26
27
28
29
30
31
APRIL 2013
1
2
3
4
5
6
7
8
9
10
11
12
13
14
15
16
17
18
19
20
21
22
23
24
25
26
27
28
29
30
MARCH 2013
1
2
3
4
5
6
7
8
9
10
11
12
13
14
15
16
17
18
19
20
21
22
23
24
25
26
27
28
29
30
31
FEBRUARY 2013
1
2
3
4
5
6
7
8
9
10
11
12
13
14
15
16
18
19
20
21
22
23
24
25
26
27
28