I'm private
.... It's been ages hey... maybe time for updating?
Life has been fast & slow at the same time.... like making something happen & building up things is: feels like you are busy all the time & accomplishing nothing...it's a slow process that can be frustrating at times, I feel the need of learning something new a doing a bit of travelling.... and who knows if this isnt going to happen really soon ;-)
This summer, June-August, you'll find me working here: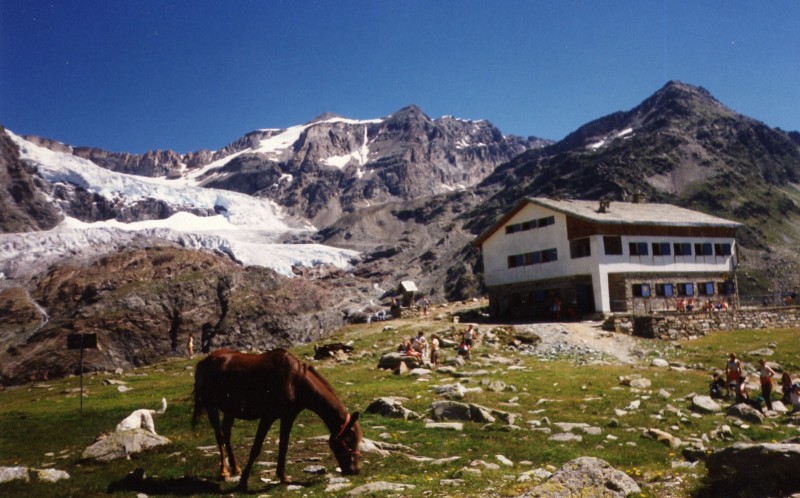 ... more details to come soon, so if you like hiking you can come for a visit ;-)
Meawhile:
BACK TO THE ROCKS!!!
wheater has been awful in the fast couple of months and I am tooootally out of shape, but that feeling of sharp rocks under my fingers.... it's the closest thing to happiness I can experience these days!
.... inspired by my mountain adventures I did a cover for Shots Magazine of a famous and nice directors duo.... hehehe it was a fun day!
FUN COMMERCIAL WORK.... here's a taste of the new campaign for hairdressers company Tony &Guy... haircuts from behind ;-)
LAST BUT NOT LEAST.....
dont forget to check out
Tifereth
new set
THIS GIRL IS AMAZING
and deserves to go pink!!!
new stuff is also coming your way... so keep your eyes peeled for a brand new
GoGo
and
Shine
.... hotter than ever!
kisses to all!
«Quassù non vivo in me, ma divento una parte di ciò che mi attornia.Le alte montagne sono per me un sentimento». (Lord Byron)
I first met Manko in 2005, back when we shot the Italian Villa Dvd, and I immediately fell in love with this smart, fun, opinionated, beautifully controversial young woman. We immediately shared our passion for glittery, romantic decadence, the idea of playing with iconic imagery, always creating images that could be slightly "off" although really appealing to the viewers.
Since then we have worked together so many times, and she has been the model that I have photographed the most in the past 7 years, not to mention that we shared life experiences, fucked up nights, arguments, and inspiring talks.
I have always thought about models in terms of love relationships: there are one night stands, fuck buddies, and then big loves and weddings. For sure I have been married to manko for quite a long time.
We have been a constant inspiration for each other for all these years,
SG has been a big part of it for sure
for sure: every set we shot has been the result of loads of thinking, mood boards, references, story telling, inventing characters, days of preparation and travels. We shot our first collaboration,
Rich Bitch
thinking about Paris Hilton and David LaChapelle....
Candy Darling
was the bastard son of Jeffrey Starr and japanese imagery
We crossed Vogue editorials and Amanda Lepore for
Backstreet Surgery
and referenced to one of my favourite movies,
Whatever Happened to Baby Jane
for
Whatever Happened to Honey Manko
the beginning of the set was aslo part of a different art project that focused on Manko intepreting different serial killers:
and here's her as John Wayne Gacy
But we also did really fun commercial stuff.....
did poster art on London walls
I got her into being the only non-porn actress in porn....wich was incredibly fun BTW...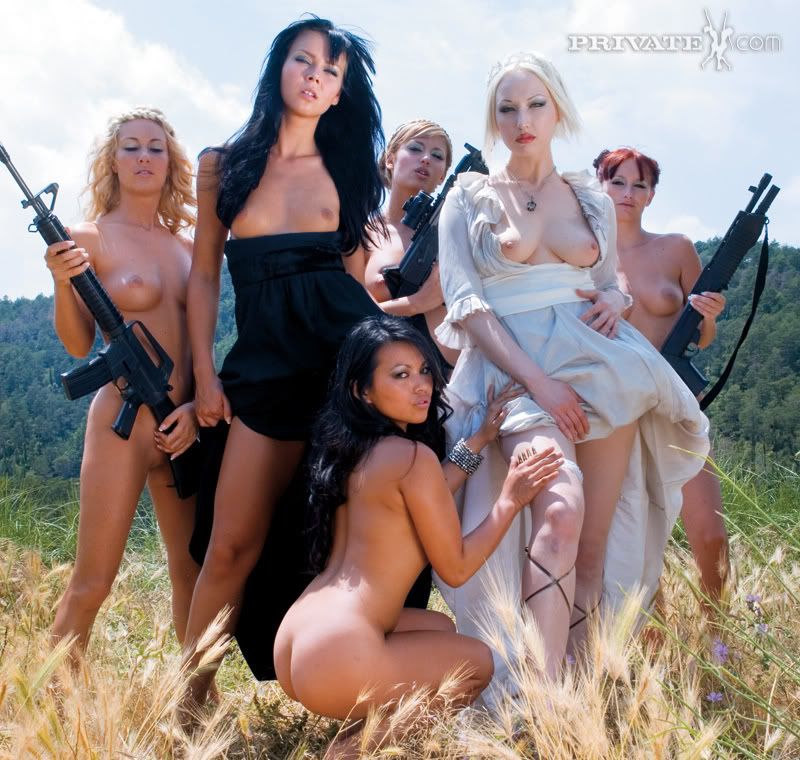 ...And generally, we have been pretty dorky, and dont even have enough pictures to document it!
summing up, in one word, we have been and we will be friends. The queen is dead.... Long Live The Queen!!!!
Hello Sg land!
days have been hectic, as usual..... loads of resolutions and life changing experiences: things have been slowly developing and evolving, and for once I am trying to put aside my usual approach to life " Everything NOW!!!!" , realizing that at my stage improvement takes small, steady steps, everyday commitment, work, dedication, patience...... pretty much, this quote from Samuel Beckett sums it up pretty well, I have been thinking of it as a sort of mantra:
Ever tried.
Ever failed.
No matter.
Try Again.
Fail again.
Fail better.
In other news.....
my first ascent on a 2500 metres peak
more climbing....
and me getting super muscular at
Acciaieria
!
In terms of resolutions, I quit drinking: for those that know me it will sound impossible, INFACT this is more of a Ramadan, thing is I was starting to resent it physically and mentally, and after quitting smoking this had to be the next step towards self healing.... so here I am 10 days into 100% sobriety, and I must admit i am really starting to feel the benefits, and i cant help it but being quite proud of myself.
Same deal with food: one month into this super strict diet made me already healthier, stronger and way more positive as far as mental approach to life.
As Ludgwig Feuerbach said in a more spiritual way "we are what we eat" and while it is very important to eat a healthy diet, it might be closer to the truth to say ''we are what we absorb''.
IN THE SG WORLD.....
dont forget
Maia
's new set,
join my guild
keep your eyes peeled: I have two new hot sets SOON IN MEMBER REVIEW, one of the amazing
Mendacia
and the other one of
Menina
talk soon and happy easter to you all!
This month has been extra busy and extra amazing so far.
First of all, I went to NY for my first ever photo editorial for Italian Vanity Fair, go me!!!! We are still working on the editing, but this is one of the jobs I have been most satisfied about in months.... I had the opportunity to shoot the amazing Butoh company
Vangeline Theatre
, work with my sister
Daria
who is also a member of the company, and I was so lucky to have
Charlie
assisting me..... Butoh is such a complex, intense form of art, and meeting and working with these ladies was just beyond amazing.
Here's a group shot of all of us together after the shoot!
On the other note, I realized I miss NY and my NY friends almost painfully....I almost feel I am at a place where I need some fresh air... maybe moving....I'll see what I can come up with.... I had also the best time with the amazing
Brooklyn
, who certainly throws the BEST dinner parties, and had lunch with
Reagan
and
Radeo
..... and even got the time for thrift store shopping with
Anita
Also there are a few hot sets coming your way ;-)
Then I was off to Berlin, where I was mainly visiting people and being a teen ager:
.... yes I did attend
Skrillex
show, and YES I was probabily the oldest one in the audience but I had the most fun. He throws an amazing set.
Speaking of climbing.... we finally wrapped up a project that has been going on since October: we finally finished up building our own small climbing gym!
it's been long and hard, but finally
Acciaieria
is open!!! If you are in Milan and you love climbing please come by, I'll be your desk lady & gym assistent mon-wed evening!!!
Also, two sets I love are to be loved in member review. Please check out
Janette in Loukum
and miss
Radeo
in
Ricordame
I love this lady so much I wish I could see her more often!
enough from my side! Let me know how you've been!
Happy valentine everybody!
Life is busy as hell!!!
FIRSTLY! dont forget to check out InkedGirls mag, cover shot by me, model our very beautiful
GoGo
make up by
Janette
Picture list of what i have been up to:
Shot hot & famous musicians
Made people do fun stuff at parties: here's the BubbleGum issue, you can see more on
Le Cannibale website
Got drunk and entered acrobatica dance contests
more parties
resting in between jobs
got tattoed
shot on a porn set (well thaaaaaaat was trashy!)
went climbing, not even nearly as much as I wanted.....
that would be.... pretty much it!!!!
Sg wise......
dont forget to check out
Clio- Facciamo l' amore
: we were so in love when we shot it!!!
all of my love, Waikiki
: this is just her....
Super hot hopeful,
Mendacia
cant describe how much I love this girl!
that's it kids!
Check out the new
Set of Manko
I have shot..... she wrote an amazing
Blog
about it.... I love this woman to death other than her being one of the hottest ladies I know.....
For the fist time in ages i decided to go on vacation: it's the first time in about 10 years that I went somewhere for an extended period of time WITHOUT bringing my camera and my laptop.... therefore...here's a NON WORK picture .heavy blog!!!!
So at the beginning of August I took off for my destination: Amazing greek island of
Kalymnos
, not only an amazing savage spot, but also a well known rock climbers Mecca..... amazing time, amazing people. It felt refreshing. It's JUST so inspiring to be dedicated to something new, that involves body, concentration, capability of seeing and feeling.... on to some pics!
here's the view from the house
me all excited before climbing....
.... and after....
and some randomness to sum up....
our improvements...
the lteam.... ;-)
my tranny bleeding....
action pics! ;-)
me very small up on the right!!!!
Long time no update..... well that's new! ;-)
First of all, thanks for the birthday wishes!!! It's not everyday that you turn 16 ;-)
It's been a pretty intense couple of weeks..... sister's wedding, and a friend's really bad motorcycle accident... fortunately recovering.... but it all makes you think a lot about life, death and all those things that we usually stash in the back of our mind.
anyways, it seems a bit better now and I feel like we defeated death for a bit.....
on to stupid stuff, cards I did for the sister's wedding:
new pics with
Janette
new hair cut
my new passion: CLIMBING!!!! Hopefully soon pics of me in action....
and soooooooooon in mr!
and loads and loads of new work to be photoshopped..... patience is a virtue of the strong.....
love a.
Havent had much time for updates.... life is treating me well and Sg is treating me better!
(here's me Dorky Location Scouting!)
I was so glad to see some of my favourite sets picked by Sg thanks to
AnnaLee amazing selection!
: it really is a great idea, I love how partecipative the site is becoming!
So congrats to
Janette
and
Clio
for making the front page, I truly adore both of you girls!
Also, me and
Manko
had crazy adventures in southern Italy..... dont forget to check out her
New set and Journal about it
Loads of stuff to be said and shown, but as usual I need to run !!!
ps.... in case you havent noticed....
MAY 2013
1
2
3
4
5
6
7
8
9
10
11
12
13
14
15
16
17
18
19
20
21
22
23
24
25
26
27
28
29
30
31
APRIL 2013
1
2
3
4
5
6
7
8
9
10
11
12
13
14
15
16
17
18
19
20
21
22
23
24
25
26
27
28
29
30
MARCH 2013
1
2
3
4
5
6
7
8
9
10
11
12
13
14
15
16
17
18
19
20
21
22
23
24
26
27
28
29
30
31
FEBRUARY 2013
1
2
3
4
5
6
7
8
9
10
11
12
13
14
15
16
17
18
19
20
21
22
23
24
25
26
27
28