Al is the ultimate badass, state of the badass art.
I'm private
On Thursday night I went to see The Room at the Central Cinema. Before it started they showed Trapped In The Closet. Then, the girl who played the female lead in The Room had a Skype session with us. My friend with whom I went asked if her husband had seen The Room before they met. She said he hadn't, and that he never would.
I had no idea that so many people had seen that awful movie so many times. It was like Rocky Horror up in that joint, audience participation and everything.
Also, getting your picture taken ain't just for roller coasters anymore.
I went to Disneyland last week. I saw both the guys from
Penny Arcade
there, with their families, even though they had planned their vacations totally independently of one another.
I guess great minds think alike?
But I forgot to
glue the pieces onto a chess board
so when I got down there all I had were a couple of decks of cards.
This is the truest, saddest thing I have ever read.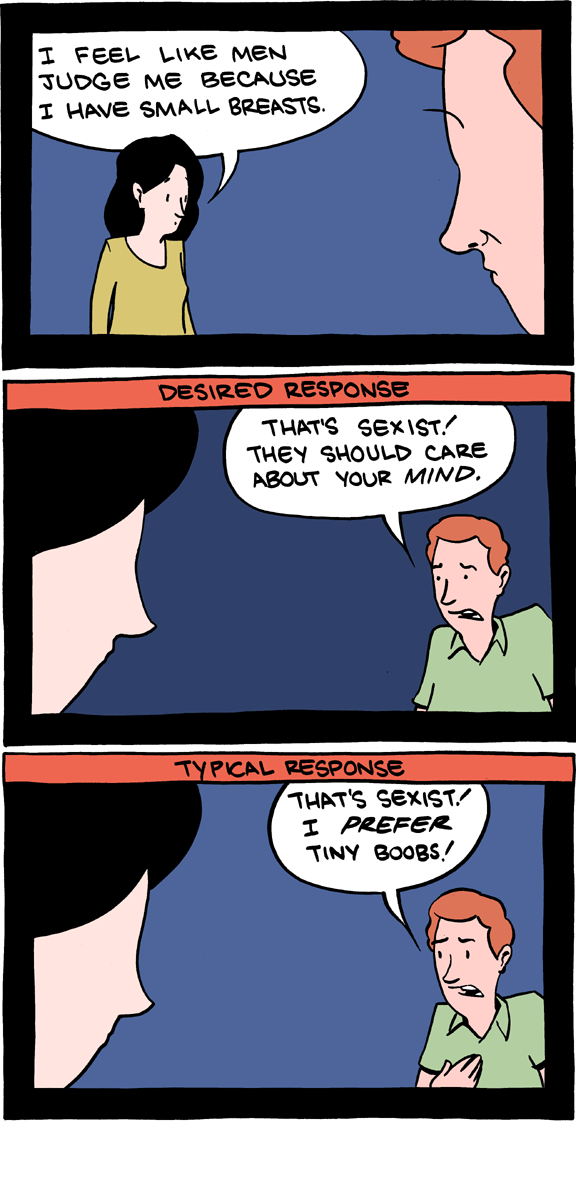 Last year I was checking out Google Maps with
my brother
when I kept noticing athletic tracks. I made a comment about how there's probably a website cataloguing all the athletic tracks of the world, but I was seriously disappointed when I failed to find one. Thus,
Tracks of the World
was born. I think it's some of my finest work. Of course, I update it about as often as I update
Nothing But Nails
(infrequently and sporadically), but some of you guys might get a kick out of it anyway. I know I do!
I've received a lot of messages from people asking me what I've been up to lately, and the answer to that is "not all that much". I got laid off a couple weeks ago and I've been looking for a job. I think my portfolio is pretty sweet, but finding an independent salon/spa with an opening is difficult enough, and then I still have to get them to hire me over someone who probably has a lot more experience and their own clientele. It's not so bad, though. I have an interview on Tuesday that I'm pretty excited about, even though it's only a phone interview. I'm giving myself another week or so, and then I have to start looking outside my industry for something to hold me over until I find a salon that's a good fit. You can check out my online portfolio
here.
SERIOUSLY. So yeah, if anyone knows of a salon in Seattle that needs a nail tech, preferably one that's not part of a national chain, hit me up. I've got the mad skills, yo.
I was at a party on the Saturday before Halloween, and I didn't leave until like 3 in the morning. On the way home, my bf was driving us north on the viaduct when we got pulled over. I was cheesed, because he hadn't been speeding, nor had he been drinking. I expected some classic SPD harrassment. Well, instead of asking us if we knew how fast we were going, the police ordered us out of the car at gun point and made us lie face down on the ground so they could cuff us. It was one of the most bewildering moments of my life. There were three police cars (there was at least one Sheriff and at least one State Patrol car, but I'm not sure who had two cars there), one of which had barking dogs in it. I heard my bf very calmly inform the police that he was carrying a weapon and that the permit was in his wallet, and my heart turned to ice when one of the officers yelled, "he's got a gun!" Luckily it wasn't SPD, so he wasn't shot, or tased, or stomped, and they read him his rights upward of three times before finally telling either of us what was going on. Apparently, a car that was very much like his car, with a partial plate match, had been stolen earlier that evening and the driver had been stabbed. My first thought was that my boyfriend was going to be arrested for stabbing someone, and it was going to be a very, very long night for both of us. My next thought was that everything was going to be okay, though, because he'd owned that car for over two years and he had all the paperwork right there to prove it. And so it was, as soon as his identity was confirmed, and it was established that he was, indeed, the owner of his car, they let us go with many a profuse apology. The entire encounter took less than five minutes. As far as encounters with police go, though, it was quite positive. All the officers were polite and professional, even when they still thought my boyfriend had stabbed someone. SPD could learn a lot from the State Patrol.
But that's really the most exciting thing that's happened to me lately. The rest of it is just me eating eggs on bread, doing my nails, and watching movies on Netflix.
Well, I sorta dropped off the face of the earth there for a while, yeah?
For everyone who ordered prints n stuff from me, read below:


There's nothing really new in my life. I've been working a lot, I guess, and my band has a show on March 2nd, Red Collar's cd release party. I'm tired, and now I have to go back to work. Again. *sigh*

See ya in another month.
I'm still waiting on the prints to come so I can mail them to you guys. I thought they'd be here sooner so I could get them to you by Christmas. If they haven't come by Friday I'm going to see what I can do about getting a refund of some sort, because they should have been here last Friday, Monday at the latest. I'm really sorry about this. I'd heard good things about the place I'm using, but maybe it's a screw up with the post office or something and not their fault. Poop.

I don't have much to report except that I did find a job a little bit ago. I work at a coffee shop close to where I live for not very much money, but it's so much nicer than working in an office, and I'm getting a dollar an hour raise come January, which is pretty sweet considering how long I've worked there. Then again, I also just got put in charge of inventory and ordering which is a pretty big job. We sell beer and wine as well as coffee, and we also have sandwiches and pastries and bagels and cookies, all of which come from a total of about 12 different distributers. It's not like we just sell a couple of kinds of beer, either, we've got about 30 different kinds, from Budweiser and Miller and Icehouse and Sam Adams to Sierra Nevada and Red Stripe and Guiness and Harp to Abita Purple Haze and Bridgeport Blackstrap Stout and Tupper's Hop Pocket and La Fin Du Monde, and the beer alone comes from 5 different places. It's fun, though. I really enjoy it. I've been overworked the last few weeks, though. In the last two week pay period I worked 103 hours. I got overtime and everything but really I just need some sleep. I'm so exhausted. I've had to work so much (and so has Tanya, the other girl who works there) because Emily, who works (worked, I suppose) in the morning, was getting phased out (her last day was Tuesday), and Judy, who was hired and put on the schedule and everything two weeks ago and even trained for a couple days ended up taking another job. We also had this other girl on and although she didn't work very much it was nice to know she was covering at least some of our hours every week, but she just didn't work out. If after you've worked for more than three shifts you're still looking at the sheet to see what goes into a large mocha, being a barista is not for you.

And tip your baristas, guys! Especially those who work at independently owned shops. I'm not saying that a barista who works at Starbucks has any less skill or talent than one who doesn't work at a chain (we all have to know how to pull a good shot and make sure the milk foams properly), but chances are a barista at a large chain store makes a higher hourly wage than one at a small shop. Right now I'm actually making a lower wage than I've ever made at any real job I've had before in my life. I depend on tips to pay my bills, and sickeningly, I am more likely to get a tip for uncapping and handing someone a beer than I am for making a 3 shot half-caf soy mocha with extra foam (soy milk doesn't give you very good foam, that shit's hard to do). People are used to tipping someone who serves them an alcoholic beverage, even if it's just a bottle of beer, but more often than not, people don't even think about tipping someone who makes them coffee, after all, it's not like they're in a restraunt and getting served at a table. The job I do requires skill to do well, and it irks me when a family of four comes in, orders their drinks one by one even though I ask if anyone else is ready to order every time, asks for my recommendations on our different coffees which I'm happy to provide, accidentally orders something without telling me to make it decaf and doesn't realize it until I'm done, gladly accepts my offer to make them what they had intended to order at no extra charge, also accepts my offer to bring them a drink that's going to take a couple more minutes to make than their others rather than one of them having to wait up at the bar for it, orders a couple food items, then whoops wants something else instead that's more expensive but I say not to worry about the extra thirty six cents, I'll cover it, then pays with a credit card, and rather than pretending not to see the little line that says "tip" next to it, they go out of their way to put a line through it, emphasizing the fact that they aren't tipping me. Don't get me wrong, I really enjoy making coffee, and I do my best to provide people with excellent service because it makes me feel good when someone who's come in all grumpy after a shitty day at work leaves with a big smile on their face, not just because I want their money, but when I've gone above and beyond for someone, especially during a busy time, because I want every customer to get exactly what they want, it hurts me when that person goes out of their way to not tip me. It's one thing if they don't have any money to stick in the tip jar, or if they (pretend they) don't see the line to write in a tip on the credit card receipt, or if they outright tell me they're poor and can't tip me, but going out of their way to let me know they're not tipping me is just fucking insulting. There's no way in hell they'd ever do that to their waiter or bartender. *sigh* Anyway, I tell myself they've probably never worked in the service industry and don't realize how much their tips are depended upon by those like me for their living. Oh well.

I'm tired. I'm going to sleep til noon tomorrow.
I'm going to be putting in my print order this weekend, so hopefully I can get a couple more people to order some before then to get me out of debt. I'd love it love it love it if I could get just two or three more people to order a print or two.
Here's the link to the prints I'm selling!
Again, $15 for a 4x6, $25 for an 8x10. If you want a bunch, contact me and we'll work something out.
I'm going to be sending out the drawings everyone ordered along with the prints when I get them. Thanks so much for your support, guys. You're all so great.
One more time: