Adaline what can I sink my teeth into...
I'm private
Howl-o-ween '08 pics:
AJ and Charles of
Blister Agent
.
Industrial militant. Go check em out!! They played live PA on haloween, very good times.
New glasswork (interactive)
Details: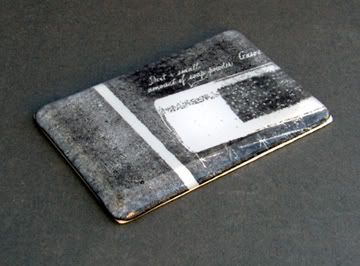 How are all of you??? I havn't been on here in ages.
All my blood,
Addy
xoxoxo
My screenprinted powdered glass: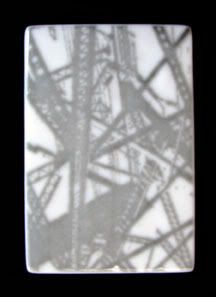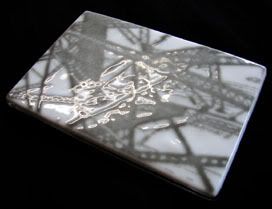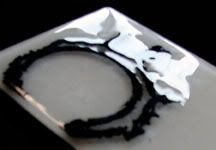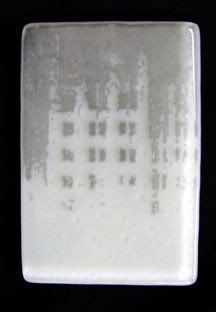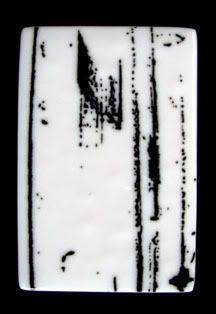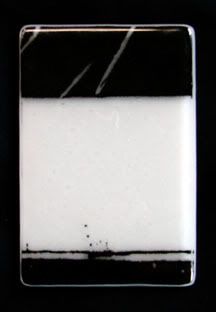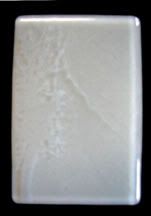 All 3" x 4.5". Silkscreened powdered glass onto sheet glass. To be tack fused in second firing for textured image on back side. 40 chips to be made in total, to be installed in metal wall mount, similar to a book shelf or record collection. Still deciding on imagery, and on a text or no text stance.
Thick block: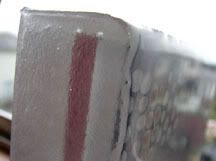 6" x 6" using stencils and powdered glass.
I think that's all for right now. I hope you are all well!!! I havn't been posting as much as I should. Work, work, think and attempt.
Art is the place to re-discover unbalance, to find your feet again.
xoxoxo Addy
IT'S MY GOLDEN BIRTHDAY!!! YAY!

I feel so blessed this year, and speaking as fairly nonspiritual person, that's saying something! Good food, friends, drink, art and family. Love it.

This year is my golden birthday, 23 on the 23rd. It will be a good one - a productive one. I havn't spent this much time creating in a year and a half. It is like a swelling. I am very excited.

Take care everyone, I'm off for a drink

Pics of new fused glass print art comming soon!

all my blood,
xoxoxoAddy
Great things to come in the near future...

Another set attempt, and a week long class in glassworking!!!

I love ya guys! sorry I havn't been writing much, the new job, big sale, then super-sickness kept me away.

xoxoAddy
Tell me your plans for 2008!

xoxoxo Addy
I am just so fucking sad right now. My bones hurt from being so lonely, lost. What is it to love when the one you love is nothing but a cold front? It has been so long. We have made it through so many things. Where did it go? Why does this happen? Why do I still care?

I wrote him an email, and spent all this time taking half naked pics in one of his shirts to add as attachements. He's been gone for a month now. I sent it five days ago, and he still hasn't opened it. Just a waste. Just a waste of all this love and passion inside of me. I'm as interesting as an old towel.

What hurts the most, is that he wouldn't fight for me. If I were to warn of leaving. Not a minute of his time. Not a bit of his energy.

I'm just an unnecessary flaw in his "rockstar" life.

I need a good fuck. An angry fuck. A lustfull fuck.

I can always daydream.

Oh well, tomorrow I'll wake up and the anger will have faded and I'll be back where I started. Neither here nor there but some awkward state of in-between.

Fuck it. G'night
New hand-screenprinted dress, by yours truely: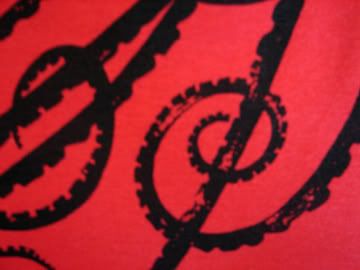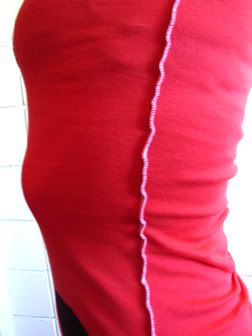 American Apparel dress, hand-screenprinted original ink drawing. One Size only - stretch material (Fine Jersey). I don't expect them to sell, as winter is on the horizon. I am trying to up my stock of items for next spring and thought it would be nice to show what I have been working on. If you would be at all interested in one, message me and we can set something up through my PayPal.
I am currently working on 32 shirts for an Air-Soft team named S.O.T.A. There is also an animal rights group that may hire me to print some hoodies for them. That, along with having to memorize 72 codes for work has kept me quite busy.
Luckily, I was not evicted, although my manager has given us warnings.
On the romantic front, well.... I'm biding my time, as my time is very,very limited at the present. I have too much going on to deal with the bullshit. And it is, in fact fucking bullshit. Drama is bullshit. Lying is bullshit.
A waste of time better spent creating and doing.
My boyfriend of 4years cheated on me. With the girl who hooked us up. "Friend" right? Now with all the fights, I'm afraid I'm gonna get evicted. I told him he should leave, he's leaving for home for about a month. Thank god. The last thing I need right now is to get kicked out. He broke my heart. I don't think I could give my heart with faith to anyone again. At least not for a very long time and with a lot of work.

I am twenty two. The first man I ever was with, I dated him for three years. He cheated on me for a year and then dated that girl when we broke up. Then I met him. Thought he was great. I was assalted in Chicago by someone I thought was my friend. Then the man I loved, who I wanted to be by their side till the day I die, cheats on me and lies about it for six months. Then lies to my face when I confront him about it. And my "friend" stabbed me in the back. Now I may be facing eviction. I am only twenty two. I am a good person with a good heart. I am dedicated. I am a hard worker. I deserve better than this shit.
SEPTEMBER 2010
1
2
3
4
5
6
7
8
9
10
11
12
13
14
15
16
17
18
19
20
21
22
23
24
25
26
27
28
29
30
AUGUST 2010
1
2
3
4
5
6
7
8
9
10
11
12
13
14
15
16
17
18
19
20
21
22
23
24
25
26
28
29
30
31
JULY 2010
1
2
3
4
5
6
7
8
9
10
11
12
13
14
15
16
17
18
19
20
21
22
23
24
25
26
27
28
29
30
31
JUNE 2010
1
2
3
4
5
6
7
8
9
10
11
12
13
14
15
16
17
18
19
20
21
22
23
24
25
26
27
28
29
30